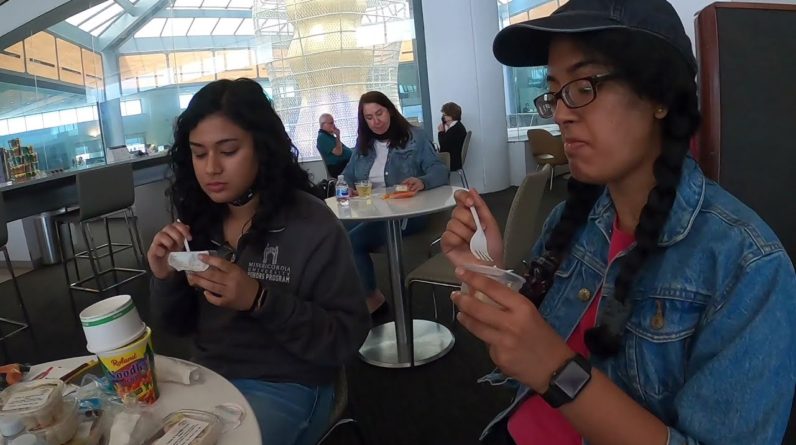 We are about to land in Anchorage, Alaska now after a 7.5 hour plane journey from NJ. We will share some of our experiences so that you can be part of our trip. Right now we are at Liberty International Airport in Newark, NJ. We plan to have lunch at the airport lounge. We need to wear masks at the airport and on the plane (due to COVID-19 restrictions). I hope you enjoy the trip and food specialties of Alaska. We will try to provide details of our trip, including the places we visit, food we eat. Make sure you watch each episode until the end, stay tuned! Having lunch at the airport lounge.
Heading towards the gate after lunch. Our plane is already here but due to mechanical problems, the flight will be delayed. This is common, nothing to worry about. After over an hour of delay, the problems are fixed and we're ready for takeoff! While we were waiting to board, we got some rain. Plane is on the runway and on the verge of takeoff! This is the NJ / NY sky after takeoff.
The plane is gaining altitude. Here is the view from my seat -both inside and outside. Traveling through some clouds right now! We are 36,000 feet above ground and our plane is going at a speed of 900 km / hour. After 6 hours of flying, we are now over Canada / British Columbia. Still 1.5 hours left until we reach Anchorage. This is the route our plane is taking from NJ to Alaska. Almost time for landing The plane has landed The local time is 7:45 pm in Anchorage.
In NJ, it's 11:45 pm. We are at Ted Stevens International Airport in Anchorage. We are now leaving the aircraft, and are getting ready for our next phase of the journey! Right now, Alaska is not covered in snow as it is summer. The 22 hours of daylight are known as the "white nights" of Alaska. This is a moose statue in the airport lobby. Moose have an important place in Alaskan wildlife. This is not a huge airport. We are waiting for the hotel shuttle. The hotel shuttle has arrived and we are its only passengers! We arrived at the hotel and will check in now.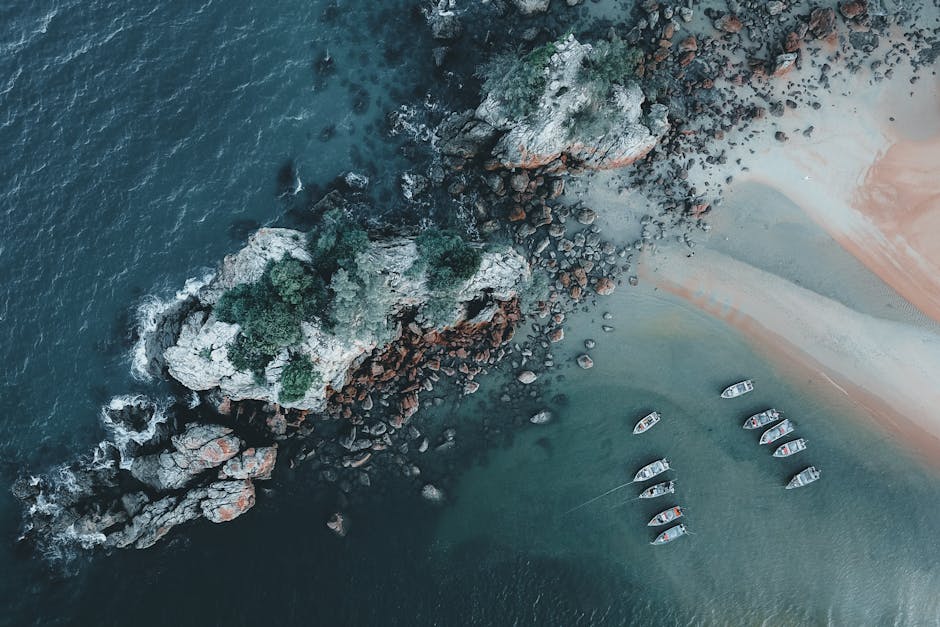 This is our view from our hotel room. We are on the 15th floor. We can see the Chugach mountain range from our room. It is 9:00 pm. The sunlight is still in abundance. The sun will set around 11:30 pm. This is our hotel! It's after 10:00 pm, so roads aren't crowded. We got to see a real reindeer! He reminds us of Rudolf the Red Nose Reindeer! 🙂 Ren Deer's Bengali is Balgaharin! We didn't expect to see this reindeer on the side of a highway! Let's see if it's common to domesticate reindeer here! 🙂 When we visit a new place, we try to explore on foot the first day to get the lay of the land.
It's almost 10:30 pm, we are still exploring Anchorage. The roads are basically empty as Anchorage is sparsely populated. We will bring more of Alaska to you in coming days! Thank you for watching – and stay tuned!.