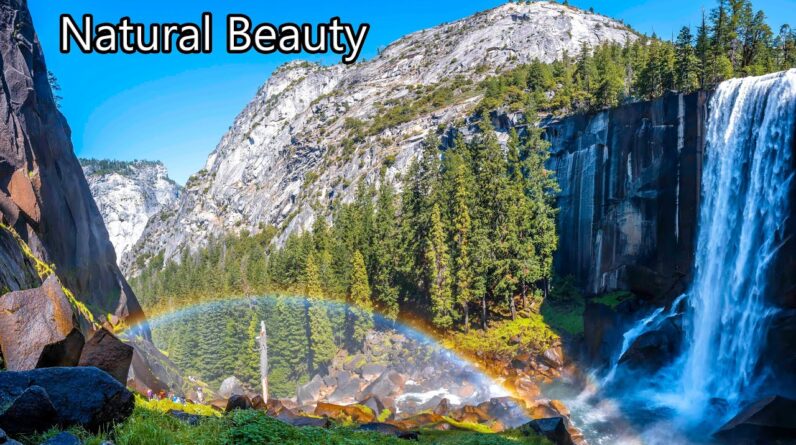 Revel in the Natural Beauty of the United States
From vast, arid deserts to lush, green forests, the U.S. presents a multitude of breathtaking landscapes, each uniquely awe-inspiring. This article shares some favorite natural destinations among travel enthusiasts and encourages you to pick up your backpack and explore them.
Grand Canyon, Arizona
Immersing in the majestic beauty
First on our list is the iconic Grand Canyon. Stretched over 270 miles, it offers an array of outdoor activities like hiking, walking, camping, and rafting, amidst stunningly carved landscapes.
Walking through history
Indigenous peoples have inhabited the rim of the canyon for thousands of years, accentuating its rich history. Its sheer depths have proved dangerous, resulting in over 600 deaths over the last 150 years. Despite this, its immense beauty draws visitors from across the globe and it remains one of the seven natural wonders of the world.
Grand Tetons National Park, Wyoming
With eight peaks rising above 12,000 feet, breathtaking vistas, and abundance of wildlife, the Grand Tetons National Park is an absolute must-see. Here, we find one of the most striking elements of natural beauty the United States has to offer.
An interplay of nature and history
The park's history dates back to 11,000 years ago when the first humans arrived, making their home amid snow-clad mountain ranges. Archaeological findings suggest they only lived there during spring and fall, vacating the area during the chilly winters.
Multnomah Falls, Oregon
Multnomah Falls is one of the most photographed waterfalls in Oregon. With its two major steps of drops, it presents an impressive scene that's drawn from both natural processes and the allure of indigenous legends.
Serenading with folklore
One such legend speaks of an Indian princess who threw herself from the cliff in sacrifice to heal her people of sickness, resulting in the formation of the falls.
Lake Tahoe, California and Nevada
Tranquility amidst the waters
Lake Tahoe is much more than just a lake; it offers a sanctuary for peace and quiet. Boasting of deep blue waters against the backdrop of mountains, it provides ample opportunities for outdoor activities such as kayaking and fishing.
Where leisure meets thrill
For the thrill-seekers, Lake Tahoe also provides adventure in the form of cross-country skiing and other winter sports. Regardless of the season, the captivating beauty of this place makes it a must-visit location.
Big Bend National Park, Texas
Noted for its stretches of desert land, Big Bend National Park in Texas is another awe-inspiring destination. Despite its arid nature, it offers plenty of activities for adventurous spirits, such as rafting on the Rio Grande or exploring the park's ridges and canyons.
Final Words
While these fifteen locations represent just a fraction of the natural beauty one can find across the United States, they offer a starting point for anyone needing to change their scenery and reconnect with nature. So whether you're living the van life, traveling cross-country in an RV, or just looking for a road trip to break up the monotony, the U.S. has plenty of breathtaking locales to get out and explore. Be sure to let us know in the comments how many of these natural wonders you've visited and which one was your favorite!