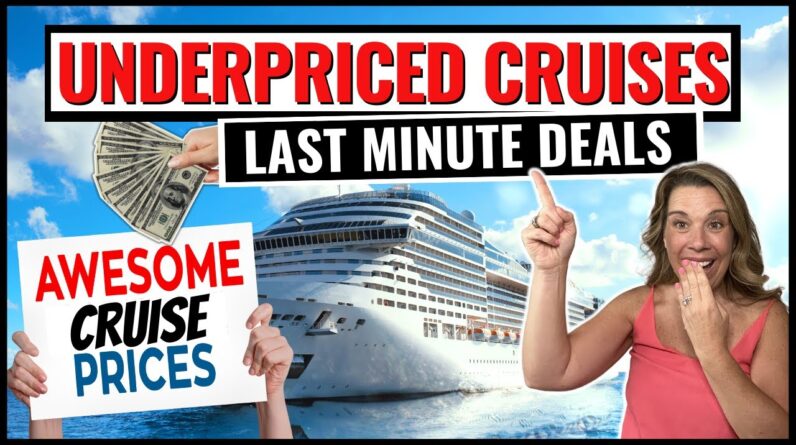 Seizing Cruise Line Opportunities Amid Challenges
There's no question cruise lines are definitely facing some challenges right now. However, these challenges present the perfect opportunity for you to snag some great last-minute deals. No industry is immune to rising prices, but surprisingly, cruises are still quite a good value, and even underpriced, when compared to hotel and land vacations. This unique scenario is a result of various circumstances and challenges cruise lines face, which in turn bring opportunities for last-minute deals, especially for trips scheduled a month to about four months from now.
Chasing The Sun in Alaska
Dropping Prices and Cruise Line Promotions
Alaska, with its stunning landscapes and impressive wildlife, is one of the best cruising deals this summer and even into early fall. Despite an observed drop in bookings due to travel concerns and high airfare costs, last-minute cruise deals, especially on northbound and southbound itineraries, offer the opportunity for significant savings.
Explore Other Cruise Lines
Check out cruise lines you wouldn't usually patronize, like Cunard. This might surprise you with some amazing last-minute deals on their Alaska cruises. Additionally, to help offset high airfare prices, many cruise lines are providing flight offers and onboard credit offers.
Sail Away on River Cruises and Bermuda Excursions
Availability of River Cruises and Bermuda Excursions
Typically, river cruises sell out fast due to their limited availability. However, amazing deals and offers on these cruises, along with Bermuda excursions, have currently been made available. Bermuda, one of my favorite destinations, offers last-minute deals that are surprisingly cheaper than what is projected for 2023.
Meeting Bermuda Travel Requirements
One major concern for potential cruisers is the extra travel requirements for Bermuda, specifically the Bermuda Covid Travel Certificate. This requires an additional fee and might require extra planning, but could open the door to some really good deals if you're already planning on cruising.
Short Cruises and Mediterranean Excursions
Underpriced Short Cruises from Premium Cruise Lines
Short cruises, particularly those from premium cruise lines, have undoubtedly been underpriced throughout this pandemic. Great deals are found on four and five-night sailings, even if you are planning to travel later in 2022 or 2023.
Bucket List Mediterranean Cruises
Cruises to the Mediterranean, Greek Isles, and other parts of Europe offer some phenomenal deals that wouldn't ordinarily be available due to their popularity. With most North Americans currently favoring local travel due to stringent travel requirements, there is now room for others to take advantage of these dream trips at a bargain.
Opportunities Amid Challenges
While travel and cruising present challenges, it also opens up opportunities. You may find Caribbean cruises, which were not mentioned earlier, to be a good deal when compared to hotel prices. When considering the inclusions — food, entertainment, and stunning destinations — cruise vacation packages present better value for money.
For seasoned travelers, this period is the perfect time to seize an opportunity for adventure while staying within the budget. How you navigate these travel requirements and protocols could directly impact the quality of your travel experience. Always remember to check out last minute deals whether you're planning on cruising closer to home or somwhere more international. We hope you enjoy your travels and wish you happy cruising.