You often dream of quitting your job, ditching
it all and moving to paradise. In this video, International Living revealed
top 10 cheapest places to live & retire for 2019, and the reasons why we think these are
the best places to consider. The list isn't just for retirees, it's also
for people who want to live somewhere so cheap that they don't have to work. 10. Spain. Spain is one of the most popular European
countries for those looking to live and retire overseas. Beaches, mountains, fabulous cities, colorful
festivals and sunshine almost everyplace. One of the biggest factors attracting people
here is Spain's cost of living. A couple should be able to live comfortably
on about $2,000 a month or less. Many fruits and vegetables sell for €1 a
kilo or less and the quality is superb. Even in larger cities with more tourist traffic
such as Madrid or Barcelona, the cost of living is pennies on the dollar compared to other
major European and United States cities. If you are buying Spanish property, the average
property price per square metre in Barcelona is around €4,500–€6,000. 9. Thailand. This diverse country has it all. Some of the world's most beautiful beaches
are located in the south of the country.
From the bustling seaside resorts to the more
tranquil islands, there is something for everyone who dreams of retirement in the tropics. You can live here comfortably on around $500
a month. It all depends on which part of the country
you want to live in and what kind of lifestyle you prefer. There are many places where you can dine well
and still leave the table with change from $5. A full check-up by a Western-trained doctor
in a modern hospital will cost you less than $40. 8. Peru. Best known as the home of the mountaintop
Inca citadel, Machu Picchu, Peru still remains fairly undiscovered as a retirement destination. The cost of living is one of the cheapest
anywhere with rents starting as low as $150 per month and filling three-course lunches
starting at $2.5, including a drink. Compared to other Latin American countries,
Peru has an average cost of living. It's cheaper than Brazil, Colombia or Chile,
but more expensive than Bolivia or Paraguay.
In general services, food, transport, accommodation
and clothes are cheaper than in Europe or the US. But technical and electronic products, as
well as imported food and clothes are more expensive than in their countries of origin. 7. Portugal. With a sliver of coastline and an interior
that can take you back centuries in time, Portugal in many ways still belongs to an
earlier era. People are friendly and courteous. The low cost of living is a big draw for those
who choose to live in Portugal. Even in the capital, Lisbon—one of Europe's
most charming cities—a couple can live comfortably from about $2,200 a month. A lunch for two at an inexpensive restaurant
runs $16; pay double that for a mid-range eatery. A one-bedroom rental in cities averages $690,
and outside the city center you'll pay $450.
Utilities average about $110, and internet
usage about $27 for one month. Romance, culture, and adventure awaits you
in your ideal spot in Portugal. 6. Colombia. Located at South America, Colombia is where
the Pacific and the Caribbean collide with the Andes and the Amazon. It's a country that is more beautiful, dramatic,
and diverse than nearly any other. And Colombia boasts beautiful areas where
the cost of living is the lowest you'll find anywhere in South America. You can live here comfortably on around $1,000
to $2,000 per month. Utility costs including water, electricity,
garbage service and broadband Internet service average about $110.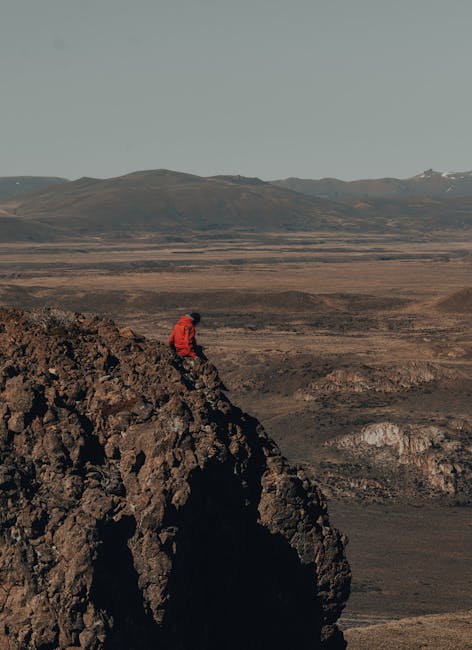 The national average for an apartment in both
central city districts and suburbs is less than $270 per month. 5. Malaysia. Malaysia has everything that may want to make
someone relocate there. Besides, the rainforests, islands and beaches,
Malaysia is known for being a modern, robust and ever-evolving country to live in. The country's diverse ethnic mix makes being
a stranger here easy. It is also a prefect destination for those
looking for an affordable retirement. A family of six, or six friends, can dine
out in a good local restaurant for less than $6 per person, including beer. The climate in Malaysia means that fruit and
vegetables are grown all year round. In general, food products in markets will
cost half what they do in the UK or the US. 4. Ecuador. Ecuador, one of the best retirement havens
for years, lies in the northwestern corner of South America, bordered by Colombia to
the north, Peru to the south and east, and the Pacific
Ocean to the west.
Since the land produces excellent food, mostly
with year-round growing seasons, prices at local markets are so low,
it is difficult to carry more than $15 worth of fruits and vegetables. You can own a home on a Pacific Coast beach
for less than $150,000. Apartment rental prices depend on the location
in the city, but tend to cost about $80-$450 per month. Monthly budget comes in at less than $1,500
a month. 3. Mexico. Mexico always features among top retirement
havens. It's home to more North American expats
than any other country in the world.
Wherever you go in Mexico, the people will
charm you, the natural beauty will seduce you, and the remarkably affordable cost of
living will entice you to stay. Accommodation in Mexico is affordable, whether
you choose to live with flatmates or by yourself. The closer you are to the city centre or the
beach, the more costly it becomes. Many couples live a very comfortable life
for $1,500 to $2,000 a month. Although Mexico is affordable, but banks and
money exchange services are still wildly inconsistent. 2. Costa Rica. Costa Rica is one of the safest spots and
best places to live in Central America. It welcomes foreigners with open arms. Expats are attracted to Costa Rica for numerous
reasons, which include the low cost of living, excellent healthcare, beautiful beaches, rainforests,
and cool mountains… Many families also look to Costa Rica for
their education system. A couples can live well on $1,500 per month
in expenses, including housing, transportation, food, medical… The average local salary is about $750, so
that is usually the absolute lowest you could expect, but $1,000 is a better super-budget
baseline for foreigners. 1. Panama. Panama is an excellent spot for expats, retirees,
and even digital nomads.
It's modern, comfortable, safe, and friendly. The lush mountain towns of Panama rank among
the best retirement destinations in the world. And many people choose Panama because of the
weather and ease of living. It's possible to live in Panama for as low
as $1,000 per month. Those looking to buy an apartment should expect
to pay around $200 per square foot in the city center. Healthcare in Panama is good and affordable
for minor problems. Most clinics charge a nominal fee of between
$20 and $60 for an office visit. Hospitals in larger cities are all of the
state-of-the-art equipment and specialists can be found in any field. But because "cheap" is a relative term, you
need to calculate your budget and then find a country,
where you can get the right balance between cost of living and standard of living so that
you can be happy and comfortable in your retirement abroad..