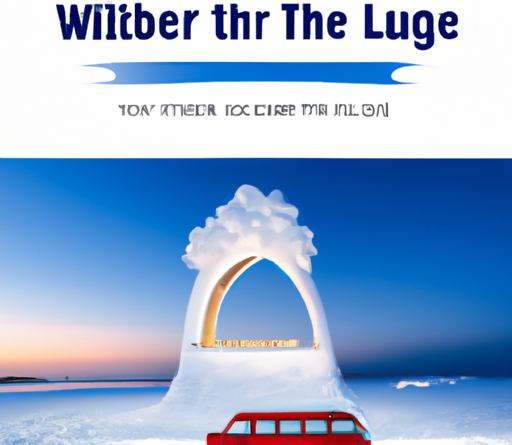 Are you wondering where to travel in December? Well, you've come to the right place! December is a wonderful time to take a trip and explore new destinations. Whether you're looking for a cozy winter getaway or a sunny escape from the cold, there are plenty of options to choose from. In this article, we'll dive into some fantastic travel destinations for the month of December, giving you all the information you need to plan your perfect holiday.
Let's start with the winter wonderlands. If you're a fan of all things snowy and magical, there are several destinations that will melt your heart. Picture yourself strolling through the beautifully lit streets of Prague, with snowflakes gently falling around you. Or imagine skiing down the pristine slopes of the Swiss Alps, surrounded by breathtaking views. If you're looking for something a little closer to home, how about exploring the charming Christmas markets in Germany? From gingerbread cookies to mulled wine, these festive markets are not to be missed. In this article, we'll provide you with more details on these winter destinations and many more, so you can plan your dream winter wonderland getaway. So, get ready to pack your warmest coat and let's embark on an unforgettable adventure together.
Best Destinations for December Travel
December is a magical time of year filled with festive cheer and holiday spirit. Whether you're seeking a winter wonderland, a tropical escape, or a cultural adventure, there is a perfect destination for you to explore in December. In this article, we will guide you through the best destinations to consider for your December travel plans.
European Christmas Markets
When it comes to experiencing the true magic of Christmas, few places can match the charm and wonder of European Christmas markets. From the twinkling lights to the delicious aromas of traditional treats, these markets offer a truly festive atmosphere that will transport you to a winter wonderland.
Traditional Festive Atmosphere
European Christmas markets offer a unique and traditional festive atmosphere that cannot be replicated anywhere else in the world. The streets are adorned with twinkling lights and beautifully decorated stalls selling handcrafted gifts and souvenirs. The sound of carol singers fills the air, creating a warm and joyful ambiance that is sure to put you in the holiday spirit.
Unique Handcrafted Gifts and Souvenirs
One of the highlights of visiting European Christmas markets is the opportunity to find unique handcrafted gifts and souvenirs. These markets are known for their exquisite craftsmanship, with local artisans showcasing their talents and offering a wide range of handmade goods. From wooden toys to delicate glass ornaments, there is something for everyone on your gift list.
Delicious Local Food and Drinks
No visit to a European Christmas market would be complete without indulging in the delicious local food and drinks on offer. From mulled wine and hot chocolate to roasted chestnuts and gingerbread, there are plenty of treats to warm your soul and satisfy your taste buds. Don't forget to try the traditional holiday delicacies such as stollen in Germany or panettone in Italy.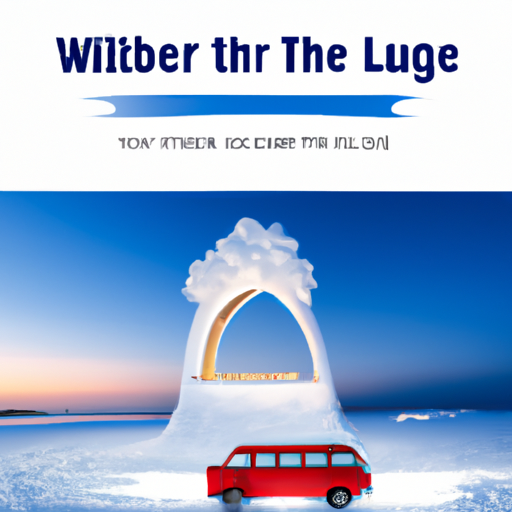 Winter Wonderland in Lapland, Finland
For those seeking a truly magical winter experience, Lapland in Finland is the ultimate destination. With its stunning landscapes, snow-covered forests, and the possibility of witnessing the Northern Lights, a trip to Lapland will leave you with memories to last a lifetime.
Experience the Northern Lights
One of the main attractions of visiting Lapland in December is the chance to witness the spectacular Northern Lights. As darkness falls and the night sky comes alive, you will be in awe of the dancing colors and patterns that the Northern Lights create. It truly is a once-in-a-lifetime experience that should not be missed.
Husky and Reindeer Safaris
Immerse yourself in the winter wonderland of Lapland by embarking on a husky or reindeer safari. Feel the thrill of gliding through the snowy landscapes as you are pulled by a team of eager huskies or a majestic reindeer. These safaris offer a unique way to explore the stunning beauty of Lapland while connecting with these incredible animals.
Stay in Glass Igloos or Ice Hotels
To fully embrace the winter wonderland experience, consider staying in a glass igloo or an ice hotel. These unique accommodations allow you to sleep under the stars and marvel at the snowy landscapes from the comfort of your warm and cozy bed. It's a truly unforgettable experience that will make your December trip to Lapland even more magical.
Tropical Escapes in Southeast Asia
If you're dreaming of swapping the cold weather for warm sun-kissed beaches, then Southeast Asia is the perfect destination for your December escape. With its idyllic beach resorts, rich cultural heritage, and stunning scenery, this region offers a slice of paradise for travelers seeking a tropical getaway.
Relaxing Beach Resorts
Southeast Asia boasts some of the most beautiful beach resorts in the world, making it an ideal destination for those looking to unwind and soak up the sun. From the pristine white sands of Bali to the crystal-clear waters of the Maldives, there are plenty of options to choose from. Whether you prefer lounging by the pool or diving into the turquoise sea, you'll find the perfect spot to relax and rejuvenate.
Cultural Heritage Sites
In addition to its stunning beaches, Southeast Asia is also rich in cultural heritage. Explore ancient temples in Cambodia, wander through lush rice terraces in Vietnam, or immerse yourself in the vibrant street markets of Thailand. The region's diverse history and traditions offer a unique insight into the local culture, allowing you to create lasting memories and experiences.
Warm Weather and Stunning Scenery
One of the main attractions of traveling to Southeast Asia in December is the warm weather and breathtaking scenery. With temperatures reaching their peak during this time, you can expect sunny days and balmy evenings. Whether you're trekking through lush jungles, exploring hidden waterfalls, or simply enjoying a picturesque sunset on the beach, the natural beauty of this region will leave you in awe.
Magical Holiday Season in New York City
For a truly iconic and unforgettable December travel experience, look no further than New York City. With its dazzling Christmas decorations, ice skating rinks, and world-class shopping, the Big Apple comes alive during the holiday season, creating a magical atmosphere that is hard to resist.
Iconic Christmas Decorations
New York City is famous for its elaborate and iconic Christmas decorations. From the towering Rockefeller Center Christmas tree to the sparkling lights of Fifth Avenue, the city is transformed into a glittering wonderland. Take a stroll through Central Park or along the streets of Manhattan, and you'll be captivated by the festive spirit that fills the air.
Ice Skating at Rockefeller Center
No visit to New York City in December would be complete without a spin on the ice at Rockefeller Center. Lace up your skates and glide across the famous ice rink surrounded by the towering Christmas tree and the city's iconic skyline. It's a quintessential New York experience that will make you feel like you're in a holiday movie.
Broadway Shows and Shopping
New York City is renowned for its world-class theater scene, and December is the perfect time to catch a Broadway show. From classic musicals to new productions, there is something for every theater lover. After the show, indulge in some retail therapy and explore the city's famous department stores and boutique shops. With the holiday sales in full swing, you're sure to find the perfect gifts for your loved ones.
Skiing and Snowboarding in the Alps
For adrenaline junkies and winter sports enthusiasts, the Alps offer some of the best skiing and snowboarding destinations in the world. With their world-class ski resorts, thrilling slopes, and vibrant après-ski scene, a December trip to the Alps is an adventure like no other.
World-Class Ski Resorts
Whether you're a seasoned skier or a beginner hitting the slopes for the first time, the Alps offer a wide range of ski resorts to suit all levels of expertise. From the famous ski resorts of France, such as Chamonix and Courchevel, to the picturesque ski villages of Switzerland, like Zermatt and Verbier, you'll find a ski resort that caters to your every need.
Thrilling Winter Sports
In addition to skiing and snowboarding, the Alps offer a plethora of other thrilling winter sports to keep you entertained. Try your hand at ice climbing, snowshoeing, or even paragliding for a unique and exhilarating experience. With the stunning snowy landscapes as your backdrop, every adventure in the Alps is sure to get your adrenaline pumping.
Après-ski Entertainment
After a fun-filled day on the slopes, the Alps truly come alive with their vibrant après-ski scene. Toast to a successful day of skiing with a glass of mulled wine or a refreshing beer at one of the lively mountain bars. Dance the night away at the resort's nightclubs or simply unwind in a cozy chalet, enjoying the company of fellow skiers and snowboarders. The après-ski atmosphere in the Alps is a celebration of winter sports and camaraderie, creating unforgettable memories.
Escape to the Southern Hemisphere
For those seeking a break from the winter cold, why not head to the Southern Hemisphere for some summer vibes? Australia and New Zealand offer a wealth of stunning landscapes, adventure activities, and vibrant cities to explore during your December getaway.
Summer Vibes in Australia and New Zealand
December marks the beginning of summer in the Southern Hemisphere, and there's no better place to soak up the sunshine than Australia and New Zealand. From the golden beaches of the Gold Coast to the magnificent Great Barrier Reef, Australia offers endless opportunities for outdoor adventures and relaxation. Meanwhile, New Zealand's breathtaking landscapes, such as Milford Sound and Lake Tekapo, are a nature lover's paradise.
Adventure Activities and Wildlife Encounters
Both Australia and New Zealand are renowned for their adventurous spirit and unique wildlife. Dive with sharks in Australia's Great Barrier Reef, go bungee jumping in New Zealand's Queenstown, or come face to face with koalas and kangaroos in Australia's national parks. Whether you're seeking a thrill or a wildlife encounter, these destinations will not disappoint.
Explore Vibrant Cities and Stunning Landscapes
In addition to their natural beauty, Australia and New Zealand also offer vibrant cities and cultural experiences. Explore the cosmopolitan city of Sydney with its iconic Opera House and picturesque harbor. Discover the Maori culture in New Zealand's cities, such as Auckland and Rotorua. No matter where your journey takes you, you'll be captivated by the diversity and charm of these Southern Hemisphere destinations.
Asian Cultural Delights
For those seeking a cultural adventure, December is the perfect time to visit Asia and immerse yourself in its vibrant traditions and festivals. From celebrating Diwali in India to discovering ancient temples in Myanmar, Asia offers a wealth of cultural delights for travelers to explore.
Celebrating Diwali in India
Diwali, also known as the Festival of Lights, is one of the most important and vibrant festivals in India. Celebrated by Hindus, Sikhs, and Jains, Diwali signifies the triumph of light over darkness and good over evil. During this time, the streets of India come alive with colorful decorations, fireworks, and traditional music and dance performances. Experience the joy and warmth of Diwali as you join in the celebrations and witness the breathtaking display of lights.
Visiting Ancient Temples in Myanmar
Myanmar, also known as Burma, is home to some of the most magnificent ancient temples in the world. From the awe-inspiring pagodas of Bagan to the sacred Shwedagon Pagoda in Yangon, these architectural wonders offer a glimpse into Myanmar's rich history and religious heritage. As you explore these sacred sites, you'll be transported back in time and be in awe of the intricate carvings and stunning golden structures.
Discovering Traditional Festivals in Japan
Japan is known for its vibrant and colorful festivals, especially during the month of December. From the famous Gion Matsuri in Kyoto to the enchanting winter illuminations in Tokyo, there are plenty of traditional festivals and events to experience. Immerse yourself in the beauty of Japanese culture as you witness lively parades, traditional dances, and exquisite displays of art and craftsmanship.
Exotic Safari Adventures in Africa
For nature enthusiasts and wildlife lovers, Africa offers an array of exotic safari adventures that will leave you in awe of its diverse and magnificent animal kingdom. From spotting the Big Five to witnessing the Great Migration in Kenya, a safari in Africa is an unforgettable experience.
Spotting the Big Five
The Big Five, consisting of lions, elephants, buffalo, leopards, and rhinos, are the most sought-after animals to spot on an African safari. In destinations such as South Africa's Kruger National Park or Tanzania's Serengeti, you have the opportunity to witness these majestic creatures in their natural habitat. The thrill of seeing a lion roar or a herd of elephants grazing is an experience that will stay with you forever.
Witnessing the Great Migration in Kenya
If you're seeking a truly extraordinary wildlife spectacle, then witnessing the Great Migration in Kenya is a must. Every year, millions of wildebeest, zebras, and other animals embark on a journey across the Serengeti in search of greener pastures. The sight of thousands of animals moving together in synchronized harmony is a sight that will leave you speechless and humbled by the wonders of the natural world.
Luxurious Game Lodges and Tented Camps
To enhance your safari experience, consider staying in a luxurious game lodge or a tented camp. These accommodations offer unparalleled comfort and an intimate connection with nature. Wake up to the sounds of wildlife, enjoy a sundowner as you watch the sun set over the African savannah, and fall asleep to the gentle rustling of leaves outside your tent. It's a truly immersive and unforgettable experience that will leave you feeling connected to the beauty of the natural world.
Conclusion
In conclusion, December offers a wide range of travel destinations to suit every preference and interest. Whether you're seeking a traditional European Christmas atmosphere, a winter wonderland in Lapland, a tropical escape in Southeast Asia, or a cultural adventure in Asia or Africa, there is a perfect destination waiting for you. Embrace the festive spirit, create unforgettable memories, and embark on an unforgettable December travel experience. Wherever you choose to go, may your journey be filled with joy, wonder, and discovery.