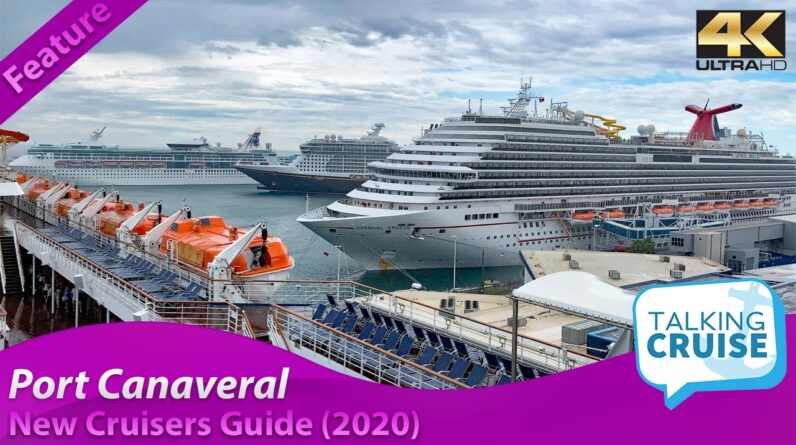 A Cruise Guide to Port Canaveral
For any beginner preparing for a cruise, navigating the unfamiliar territory can be daunting. This guide aims to provide you with key information on cruising from Port Canaveral, one of the world's busiest cruise ports located in Central Florida. Whether it's your maiden cruise or you're a seasoned sailor, read on to discover useful advice, offers, and opportunities to make the most out of your cruise voyage.
Overview of Port Canaveral
As one of the world's most frequently visited cruise ports, Port Canaveral boasts amenities and attractions that extend beyond the cruise lines. Situated 45 miles east of Orlando, the port's central location and accessibility make it a common attraction among cruisers from Florida and neighboring states. Even though Port Canaveral operates a large cargo business, cruising still takes a whopping 80% of the port's revenue. Being the global contender it is, the port continually invests in terminal expansion and upgrades, attracting the world's largest and most luxurious cruise ships.
Location and Accessibility
Navigating Airport Transfers
If you're not driving to the port, chances are you'll be flying in. Though Melbourne Airport is the closest major airport 27 miles away, most cruisers prefer flying into Orlando International Airport (45 miles away) for a better range of flight options. To get from the airport to the cruise port, many cruisers often feel compelled to use the cruise line transfers, although we would suggest otherwise.
Not only could the wait be longer than expected, but the cost may also exceed estimations, as taxi and ride-share services often charge inflated rates. As an alternative, consider using an independent shuttle firm, like go port comm, which offers bundled packages for a money-saving solution. For example, their "Fly, Snooze, Cruise" package caters to every detail, from airport to hotel transfers, an overnight hotel stay, and transport to the port and back to the airport.
Alternative Transport Options
Should you be driving to Port Canaveral, the "Snooze, Park, Cruise" option provides overnight hotel stay, parking for the length of your cruise, and round-trip cruise shuttle transfers. Even if you only need parking, Go port comm guarantees competitive rates lower than most cruise ports, same-day airport transfers, and savings on transport.
A Fleet of Choices
At Port Canaveral, cruisers get to choose from a variety of cruise lines, including Carnival, Royal Caribbean, Disney, and Norwegian. These lines offer some of their largest and most advanced ships, with departures throughout the year from Port Canaveral.
Exploring Port Canaveral
In and around Port Canaveral, you will find an array of recreational activities and attractions. For example, the Exploration Tower offers historical, environmental, air, and space exhibits, with panoramic viewing decks overlooking Port Canaveral and Kennedy Space Center. Jetty Park Beach and Pier boasts one of the best views of cruise ships sailing from the port and offers a variety of amenities including chair and umbrella rentals, paddle boards, and kayaks. Lastly, for a unique dining experience, visit Fishlips for a drink or bite to eat.
Local Area Attractions
Kennedy Space Center
The introduction to the manned space program will leave you overwhelmed with interactive exhibits, virtual experiences, and encounters with real astronauts.
Cocoa Beach
Apart from the idyllic beach, there are also a plethora of local attractions, including mini-golf, ropes courses, surf and beach shops.
Orlando's Theme and Water Parks
If time allows, plan a day or two in Orlando and immerse yourself in the enchanting world of Disney and Universal.
Ready to Set Sail?
Equipped with this guide, you are now better prepared for your cruise from Port Canaveral. Remember to like this video, share your comments and queries, and subscribe for more cruising guides and tips.