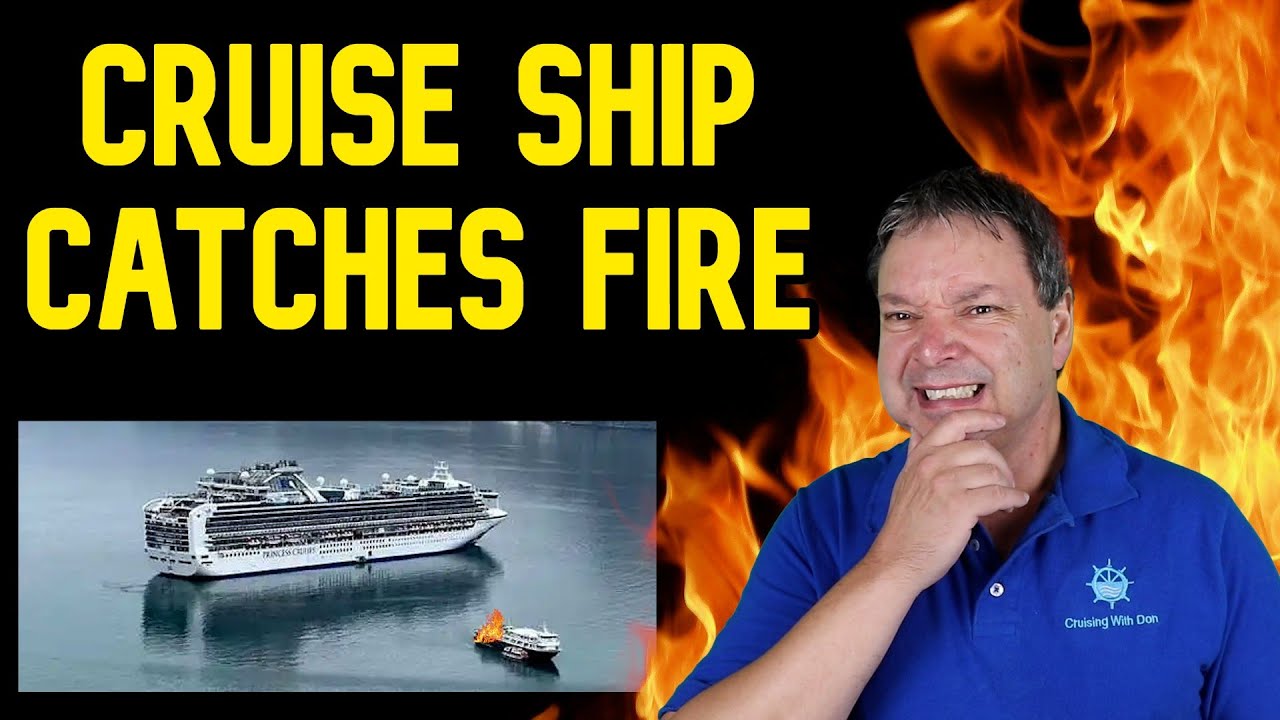 Pinot Cruise Lines and the Controversial Passengers
Hi everyone! We've got two interesting stories for you today. The first is about Pinot Cruise Lines and the controversy surrounding two passengers who were kicked off the cruise ship for a handicap, and the second story is about a fire on a cruise ship in Alaska.
Blind Passengers Kicked Off Pinot Cruise Ship
Two passengers booked a cruise with P&O cruise lines through Tui, a travel agency that acted as the liaison between the passengers and the cruise line. What's different about these passengers is that they are both traveling alone, female, and blind. Tui had informed P&O Cruise Lines that they were traveling alone and blind, and P&O Cruise Lines responded by saying that most of their ships have Braille menus and Braille buttons on elevators for blind individuals, assuring Tui that they were prepared to handle blind passengers on their ship.
The passengers boarded the ship and were even told by P&O that they would be given a tour of the ship and an escorted tour so they could get accustomed to where different places were on the ship. But according to the two blind passengers, they were handed a letter shortly after boarding, stating that their presence on the ship was considered a health and safety issue and they had to leave immediately. The ladies objected, stating that they had a right to cruise like everyone else, but were still forced off the ship.
One of the women even claimed that they weren't allowed to use the bathroom before being escorted off the ship. They felt like they were being treated like criminals.
After this incident was reported in the media, P&O Cruise Lines responded by saying that they were sorry that the women couldn't travel with them and would be issuing a full refund as well as any travel expenses incurred.
This situation raises the question of whether cruise lines should be more accommodating to individuals with disabilities, such as blindness, or if they should have been more upfront about not being able to accommodate these passengers from the start.
Cruise Ship Fire in Alaska
In another incident, there was a fire on a cruise ship called Wilderness Discoverer, an UnCruise-owned ship and one of those small expedition ships that can get you up close to the action. These ships are known for their zodiac boats and kayaks, offering an active cruise experience.
The fire occurred around 7:30 A.M. in the engine room of the ship. Fortunately, the crew was able to put out the fire quickly, and no passengers or crew members were injured. The Coast Guard was called in, and the nearby Sapphire Princess cruise ship came to the rescue, sending over a tender to help evacuate all passengers and most of the crew.
The good news in this story is that the fire was contained within the engine room and there was no apparent oil or gas leak or any other environmental damage. A current investigation is underway to determine the cause of the fire, but for now, it seems that the crew did an excellent job of containing the fire and preventing any further damage.
UnCruise, the company that owns the Wilderness Discoverer, stated that they would be refunding all of the passengers their money and apologizing for the incident.
Conclusion
In both of these situations, cruise lines have faced challenges and controversies. The handling of blind passengers by P&O Cruise Lines was controversial and raises questions about the rights of individuals with disabilities on cruise ships. The fire on the Wilderness Discoverer also illustrates the potential dangers of cruising, but also showcases the preparedness and professionalism of crew members when faced with emergencies.
What are your thoughts on these stories? Do you think cruise lines should be more accommodating to passengers with disabilities, or do you think they handled the situations appropriately? Let us know in the comments below! And if you found this article interesting, please give it a thumbs up, subscribe, and hit that notification bell to stay up to date on more cruise-related stories. Until next time, have a safe and memorable vacation!