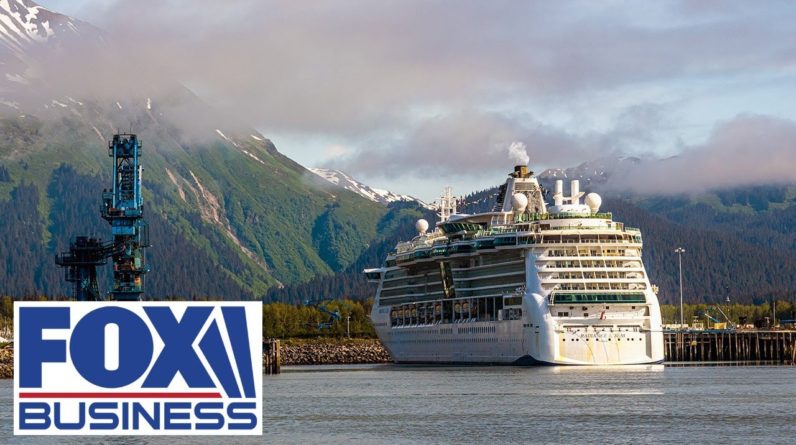 IN THE MIDDLE OF THE DESERT. STUART: LANDLOCKED IN VEGAS. YOU HAVE A GOOD TIME, YOU HAVE A GREAT JOB, SEE YOU LATER. ALASKA HAS A GREAT INTEREST IN CRUISING AND THE GOVERNOR OF ALASKA JOINS US. CAN YOU TELL US THE STATE OF CRUISING IN ALASKA. HAVE YOU STARTED YET? >> WE ARE LOOKING FORWARD TO HAVING OUR FIRST SHIP HERE IN EARLY JULY. WE ARE GETTING BACK TO CRUISING. IT HAS BEEN A LONG TIME SINCE THE CRUISE CAME TO ALASKA. IT IS A BIG PART OF THE TOURISM INDUSTRY IN ALASKA SO WE ARE LOOKING FORWARD TO IT. STUART: CAN YOU OPEN UP TO CRUISES AND LET ANYBODY GET ON BOARD? DOES VACCINATION STATUS MATTER? SOCIAL DISTANCING, ANY OF THAT? >> OUR UNDERSTANDING IS THE CRUISE LINES REQUIRE VACCINATION OF PASSENGER AND CREW. I AM NOT SURE WHAT THE MASKING REGULATIONS WILL BE BUT IN TERMS OF THE STATE OF ALASKA WE VACCINATED NORTH OF 50% OF OUR FOLKS. WE ARE PRETTY SAFE STATE. ONCE THESE FOLKS GET HERE THEY WILL HAVE A WELCOMING COMMITTEE ON THE PART OF ALASKANS WELCOMING THEM BACK TO THE STATE OF ALASKA.
I AM NOT SURE WHAT THE RESTRICTIONS WILL BE BUT THEY ARE WORKING THAT OUT. STUART: YOU TOOK A HIT BECAUSE OF THE SUSPENSION OF CRUISING FROM ALASKA. HAVE YOU ALSO TAKEN A HIT FROM THE CLOSURE OF THE US CANADA BORDER WHICH LASTS UNTIL
JULY 21ST? JULY 21ST? THE ONLY WAY IF YOU ARE AN AMERICAN, YOU CAN'T DRIVE TO ALASKA, YOU'VE GOT TO FLY THERE. QUITE A PROBLEM FOR YOU. >> IT IS A HUGE PROBLEM. WE HAVEN'T SEEN ANYTHING LIKE THIS AND THE ROAD WAS BUILT IN WORLD WAR II TO BE HONEST WITH YOU.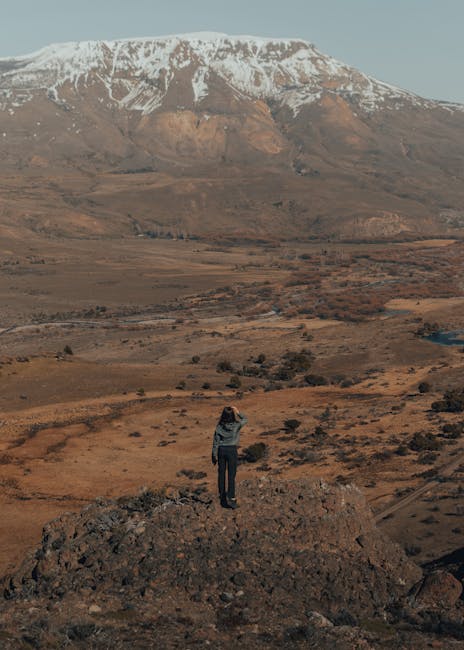 IT IS ROUGHLY 2000 MILES, 36 HOURS OF DRIVING FROM TOKYO, ALASKA, ON THE BORDER OF CANADA TO THE STATE OF WASHINGTON. IT IS A VITAL WIN FOR ALASKA. WE HAVE BEEN CUT OFF FROM THE REST OF THE COUNTRY. ONLY ESSENTIAL TRAVEL IS ALLOWED THROUGH CANADA AND THE DEFINITION OF ESSENTIAL TRAVEL IS OFTEN LEFT TO INDIVIDUAL BORDER GUARDS SO YOU MAY HAVE AN INSTANCE WHERE YOU HAVE TWO FOLKS DRIVING A VEHICLE FROM ALASKA TO THE LOWER 48 AND BORDER GUARD MAY DETERMINE ONE OF THOSE INDIVIDUALS IS NOT ESSENTIAL AFTER YOU BEGIN YOUR TRIP. IT IS HUGELY PROBLEMATIC FOR FREE MOVEMENT BETWEEN THE STATE
OF ALASKA AND THE REST OF THE OF ALASKA AND THE REST OF THE LOWER 48 AND IT IS A PROBLEM WITH BUSINESS AND COMMERCE. WE REALLY WANT TO GET THIS BORDER OPEN NOT JUST FOR US BUT FOR THE CANADIANS AND AMERICANS, THE LOWER 48, WE BELIEVE THE VACCINATION RATES IN OUR COUNTRY JUSTIFY THE OPENING OF THE BORDER SO WE ARE HOPING OUR ADMINISTRATION PUTS A LITTLE MORE PRESSURE ON THE CANADIANS.
WE HAD A GREAT RELATIONSHIP WITH THE CANADIANS BUT THIS IS STRAINING THINGS A LITTLE BIT. STUART: YOU HAD A HARD TIME.