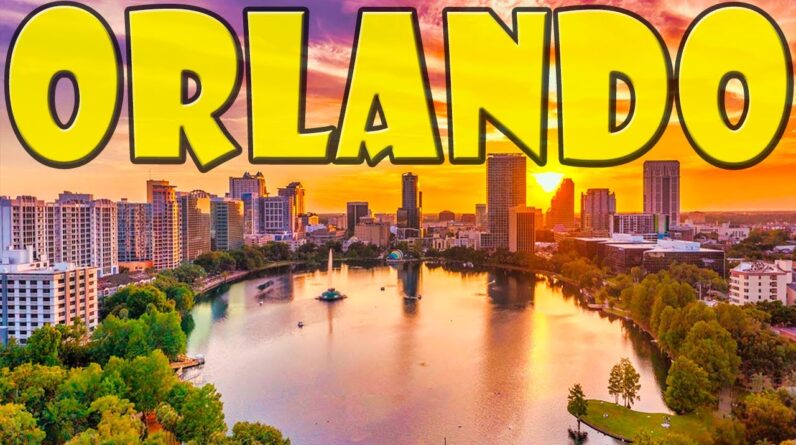 Everything You Need to Know to Visit Orlando, Florida: A Comprehensive Guide
Introduction
Orlando, Florida is a city that attracts over 75 million people annually, making it the theme park capital of the world. It is home to major theme parks such as Disney World, SeaWorld, and Universal Studios. But Orlando is more than just a destination for theme park enthusiasts. This comprehensive guide will provide you with everything you need to know to visit Orlando, including how to get in, how to get around, where to stay, when to go, what to eat, and what to do.
Background on Orlando
Before you plan your trip to Orlando, it's important to know a little bit about the city's history and attractions. Orlando is known as the Land of Lakes, and the central lake in Orlando, Lake Eola, is right next to Downtown Orlando, which is the business hub of the city. In addition to the major theme parks, there are many other attractions such as Gatorland, Peppa Pig World, Legoland, and many more. There are also a lot of lakes in Orlando, which are great for sandy beaches and water activities.
Getting In and Getting Around Orlando
Orlando International Airport (MCO) is the main airport for the city, which is a hub city for Southwest, JetBlue, and Frontier Airlines. If you are flying in, make sure to allow yourself plenty of extra time for security, and consider renting a car to get around the city. Driving around Orlando is easy, and the roads are wide. You can also use rideshare services like Uber and Lyft, or take public transportation such as the Lynx bus system or the green trolley on International Boulevard.
When To Go to Orlando
Orlando is a subtropical climate, and it is hot and humid pretty much all year long. Summers are the hottest and most humid, with temperatures in the nineties Fahrenheit, making it unbearable to be outdoors from around noon to 6 p.m. The winter months are relatively dry, and temperatures are in the mid-seventies Fahrenheit during the day, and 40 or 50 degrees Fahrenheit during the evenings. If you don't mind cooler weather, it is recommended to visit Orlando during the winter months.
Where To Stay in Orlando
There are many hotels in Orlando, but you have two main options: hotels along International Drive, or hotels around Disney World. If you are visiting Disney World, it is recommended to stay on property for the benefits, such as transportation to the parks and early access. If you are not visiting Disney World, stay at one of the International Drive hotels, which are cheaper than Disney hotels.
What To Eat in Orlando
As a touristy city, Orlando has many not-so-great food options at tourist traps, but there are also many great restaurants. The three major hubs for good restaurants in Orlando are Downtown Orlando, Universal Studios CityWalk, and Disney Springs. If you love McDonald's, make sure to check out the world's largest McDonald's in Orlando.
What To Do in Orlando
Besides the major theme parks, Orlando has many other attractions worth visiting such as ICON Park, the Kennedy Space Center, and the closest sandy beach in Cocoa Beach, about a 45-minute drive east of Central Orlando. However, make sure to be aware of alligators and snakes in the lakes and swamps around Orlando. Disney World also has signs warning visitors of dangerous wildlife in the area.
Conclusion
This comprehensive guide to visiting Orlando, Florida provides everything you need to know about the city's history and attractions, how to get in and get around, when to go, where to stay, what to eat, and what to do. From major theme parks to beaches and space centers, Orlando has something for everyone.