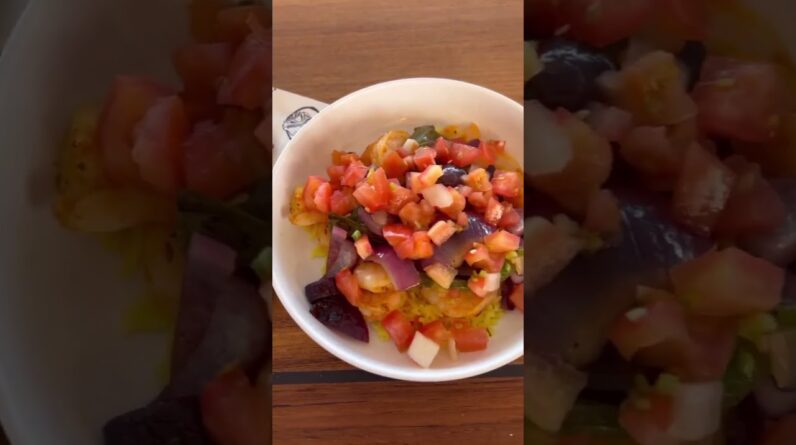 Are you a cruise enthusiast seeking top-notch free experiences on the Carnival Celebration? Look no further! In this blog post, we have compiled a must-read guide just for you. From exciting activities to mouthwatering cuisines, get ready to embark on an unforgettable journey. Discover the best of the best without breaking the bank on your next cruise adventure. Explore #cruise #eatsleepcruise #cruisetips and get ready to be amazed!
Discover the Top FREE Experiences on Carnival Celebration: A Must-Read for Cruise Enthusiasts!
Introduction: Carnival Celebration and its Complimentary Fun Activities
If you're a cruise enthusiast looking for an unforgettable vacation experience without breaking the bank, then Carnival Celebration is perfectly tailored for you. Carnival Celebration offers a cruise vacation like no other, filled with a wide array of free activities that cater to guests of all ages. From thrilling waterslides to exciting game shows, this is a must-read guide for those seeking the top free experiences on Carnival Celebration. So, grab your sunscreen and let's embark on a journey of fun and adventure!
Enjoy Water Slides, Mini Golf, and Ropes Course on the Ship
Carnival Celebration takes entertainment to new heights with its exhilarating water slides, mini golf, and ropes course. Whether you're a thrill-seeker or a leisurely cruiser, there's something for everyone onboard. Experience the rush of adrenaline as you slide down the twisting and turning water slides. Challenge your friends and family to a friendly game of mini golf, or test your balance and agility on the ropes course. The possibilities for fun and adventure are endless on Carnival Celebration.
Indulge in Casual Dining Options
Foodies rejoice! Carnival Celebration offers a plethora of casual dining options that are sure to satisfy any palate. Treat yourself to juicy and mouth-watering burgers at Guy's Burger Joint, or enjoy a delicious and authentic Mexican meal at Blue Iguana Cantina. With these delectable options, you can indulge in a variety of flavors without reaching for your wallet. So, kick back, relax, and savor the incredible culinary experiences that await you.
Multiple Pools for Ultimate Relaxation
When it comes to relaxation, Carnival Celebration has you covered. Dive into the refreshing waters of the beach pool, soak up the sun by the Tides pool, or unwind in the tranquility of the infinity pool. With multiple pools to choose from, you can find your perfect spot to cool off and enjoy the stunning ocean views. Additionally, adults can escape to the serene serenity area, complete with whirlpools and ample loungers, for a peaceful and rejuvenating retreat.
Endless Entertainment Options
Prepare to be entertained from morning till night on Carnival Celebration. Deck parties are a highlight of the cruise, where you can dance the night away under the stars. Get ready to challenge your wits and laughter in the game shows inspired by Family Feud. If you're in the mood for a good laugh, comedy shows are available for guests to enjoy hilarious performances by talented comedians. Live music and Players Productions will also provide you with unforgettable moments throughout your cruise.
Stay Connected and Stay Informed
To stay up to date with all things cruise-related, make sure to follow @eatsleepcruise on Instagram, TikTok, Facebook, and Threads. This social media account is a treasure trove of valuable information, insider tips, and stunning visuals that will enhance your Carnival Celebration experience. For those with a special love for Disney, be sure to follow @eatsleepdisneyparks for all things cruise-related. With these online resources, you'll have all the information you need to make the most of your cruise vacation.
FAQs (Frequently Asked Questions)
Are the water slides on Carnival Celebration suitable for all ages?
Can I bring my own food on board Carnival Celebration?
Is there an age restriction for the serene serenity area?
How can I participate in the deck parties and game shows?
Where can I find the schedule for comedy shows, live music, and Players Productions?
Conclusion
Carnival Celebration offers a cruise vacation that is both enjoyable and affordable. With a plethora of complimentary activities, you'll never have a dull moment onboard. Whether you're seeking exhilarating adventures or simply looking to relax, Carnival Celebration has it all. From water slides to casual dining options, from pools to endless entertainment, this ship promises memories that will last a lifetime. So, pack your bags and embark on an unforgettable journey on Carnival Celebration. Bon voyage!