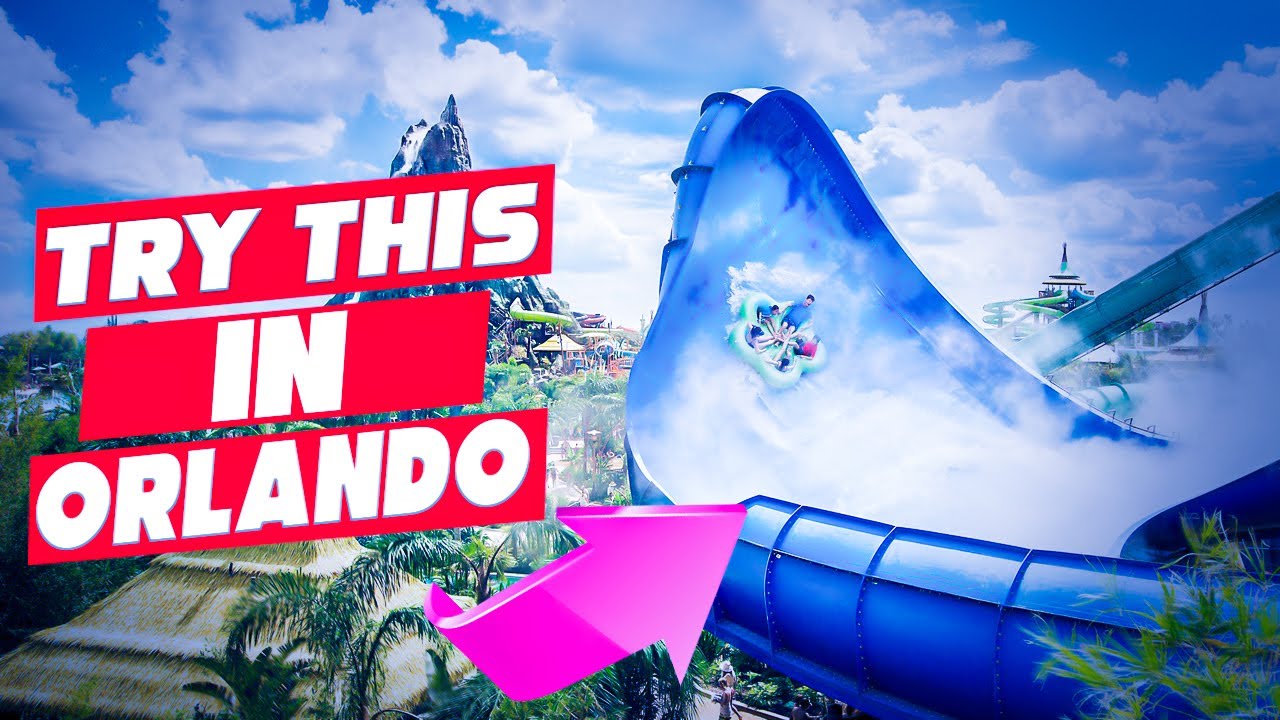 Top 10 Best Things to Do in Orlando
Orlando, Florida is a favorite destination for theme park enthusiasts, boasting a plethora of gastronomic delights for the gourmet and a host of sporting rivalry. Without a doubt, the prior three activities are among the top things to do in Orlando, but aside from this, there are a ton of other things that you can do while you are there. In this article, we will take a look at the top 10 best things to do in Orlando.
1. Visit Universal Theme Parks
Universal Studios Florida is a theme park and working studio in Orlando, Florida that was built in conjunction with Steven Spielberg to give visitors an immersive filmmaking experience. Everyone loves it, but it's more fun if you're traveling with a group of teens.
Seven themed island parks make up Universal Islands of Adventure, each dedicated to a different film franchise. Seuss Island, The Lost Continent, Toon Lagoon, Jurassic Park, Skull Island, and Marvel Super Hero Island are among the attractions. The Wizarding World of Harry Potter, complete with Hogwarts castle and Hogsmeade, is the park's newest addition. Visitors can join Harry's escape from Gringotts Bank in the Universal Studio Parks' Diagon Alley. Consider getting an express pass, which allows you to skip the lines and ride as many rides as possible in the shortest amount of time. Regularly, Universal Studios conducts family-friendly events and celebrations.
Citywalk, another Universal property, is a massive entertainment center with food, shopping, cinema, and other day and night activities.
2. Go to Discovery Cove
Discovery Cove is a premier attraction in the Orlando area located near SeaWorld Orlando. Snorkeling along a coral reef, exploring underwater with a full dive helmet, wading among stingrays, and swimming with dolphins are just a few of the activities available to park visitors. A vast aviary where you can engage with exotic birds, a calm river where you can explore and snorkel, and a tropical swim area where you may splash in the pools or relax in a lounge chair on the sandy beach are also available on-site. There are all-inclusive and one-day passes that can be bought online or on-site. Due to the high demand for Discovery Cove during peak seasons, it is essential to make a reservation well in advance.
3. Walt Disney World Parks
Walt Disney World has long been Florida's most popular family vacation destination. The most well-known of the four parks are Magic Kingdom, which is dominated by Cinderella's castle, and Epcot, which also features Future World and the World Showcase, an around-the-world experience where tourists can learn about different cultures and meet popular international Disney characters such as Mulan, Belle, and Mary Poppins. With exciting stunted special effect presentations, as well as excursions of actual studio space, the Hollywood Studios Park allows guests to look into the world of movie magic. The Kilimanjaro Safari at Animal Kingdom is a fantastic way to see African creatures in their native habitat, and the giant Tree of Life provides a beautiful backdrop for family photos. The parks host nightly fireworks and parades, as well as other events throughout the year.
Even though cues for the most popular attractions and rides are famously long, there are fast pass alternatives available to help you make the most of your visit. Allow at least one day for each park if you plan on visiting several, and use a park map to help you plan. Disney's numerous resort hotel complexes complete the experience by offering a diverse range of themed destinations ranging from budget resorts like Pop Century to the Port Orleans Resort in downtown Disney, which provides for a more mature crowd and includes shopping, restaurants, theaters, and music venues.
4. Cool off at Typhoon Lagoon
The largest and most popular water park in the world is Disney's Typhoon Lagoon. Inside, there are attractions for all ages, including kiddie rides, swimming in splash zones, and a play area for small children called Catch a Kitty Creek. The enormous wave pool will appeal to surfers and those interested in learning to surf could sign up for lessons. Other attractions include a leisurely trip down the lazy river, whitewater adventures on Miss Adventure Falls, and thrill rides like Humunga Cowabunga. Around the park, there are numerous water slides for all age groups, as well as a sandy beach where children can play while their parents relax. Disney's Blizzard Beach is an alternative water park with a ski resort motif and a long meandering river that circles the park, as well as a range of water rides for the whole family.
5. Check Out Marine Life at SeaWorld
SeaWorld in Orlando is known for its enormous aquariums, dolphins and whale shows, touch pools, and thrilling rides. Even though you can no longer feed the dolphins, you may still reach into the interactive dolphin pool and pet these beautiful, intelligent creatures. Sign up for an up-close tour to get even closer to the dolphins, killer whales, sea lions, penguins, or sharks. A behind-the-scenes look at SeaWorld operations, as well as visits to the manatee rehabilitation center and the dolphin nursery where the park's youngest dolphins are cared for, are among the other special trips available. Aside from the abundance of sea life, the park offers a variety of thrilling rides for visitors of all ages, including numerous water rides that are very refreshing on a hot Florida day. The Mako super coaster, the Manta coaster, and the Kraken virtual reality coaster are just a few of the park's most popular thrill rides. If you visit the park on a Friday or Saturday night, you'll be treated to a spectacular fireworks display.
6. Meet Alligators
Thousands of alligators, crocodiles, and other reptiles live in Gatorland, with some performing daily performances and demonstrations. Two examples are the alligator jumperoo show and gator wrestling. Rare white lucistic alligators can also be found in the facility. A miniature train travels through the grounds on a predetermined itinerary, and an observation tower offers views of the breeding marsh and surrounding area. Two ziplines, the Screaming Gator and the Gator Gauntlet, are newer additions to Gatorland. The courses go above the crocodile and alligator pens. The self-guided swamp tour is still available for the less daring, and kids will love the Gator Gully Splash Park on hot days.
7. Go to Volcano Bay
Volcano Bay, which succeeded the previous Wet and Wild, is Universal's newest water theme park. There are play and stay options available just like at the other surrounding resorts for those who want to fully immerse themselves in the experience. The popular Aqua Coaster thrill ride is located on Krakatoa, which is located in the park center. Or Turree Beach, which faces the volcano, offers travelers a sandy beach and a big wave pool. Guests can choose from the available lounge chairs, upgrade to paddle loungers, or rent a cabana. Huge water slides, tubing, and thrill rides are among the park's exciting activities, and there are lots of areas dedicated to younger visitors, including a zero-entry waiting area. The park has also developed the Tapu Tapu, a waterproof wearable device that lets guests electronically in line for one ride at a time and then spend their wait time relaxing rather than standing in line in the blazing sun. The device is provided free of charge to each guest upon arrival, and you can charge food and beverage purchases with only a tap of your Tapu Tapu if you download the app ahead of time and provide your credit card information.
8. Visit the Orlando Science Center
The Orlando Science Center exhibits a variety of scientific disciplines ranging from mechanics to biology and applied technology. Among the several themed exhibits, Kidstown is frequently the most popular. Children under the height of 48 inches can visit Kidstown, which is full of interesting and entertaining interactive displays. Dr. Phillips Syndomes laser displays and large-format films are well worth seeing. The science center also hosts touring exhibits from around the country in addition to the permanent halls