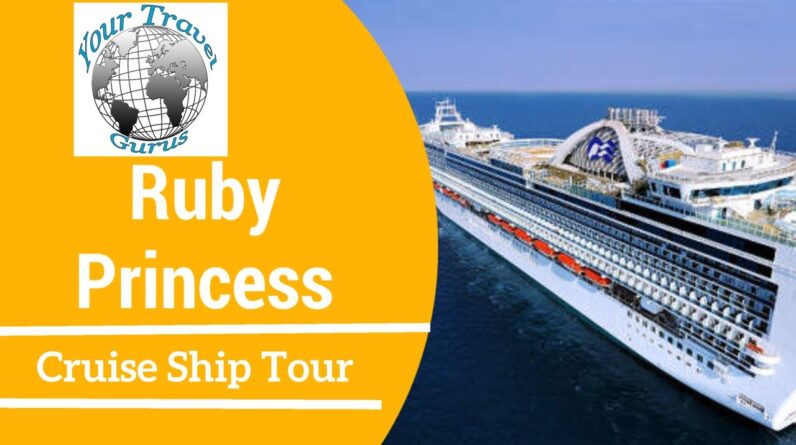 Experience the Bliss of a Voyage with Ruby Princess
Hi, I'm Jamie, and I'm Bobby, and together, as your travel gurus, we will be taking you on a virtual tour of one of the most luxurious cruise ships, the Ruby Princess. Departing from the port of San Francisco, this liner is not just a ship; it's an experience of a lifetime.
Embarking on Your Journey
The embarkation process at the San Francisco Port is quite simple. The terminal has a clear division, with a baggage drop off to the left and terminal entry to the right. Once your bags are tagged, you will find them waiting in your room. Before you embark, be prepared for a security check at the metal detectors.
Once on board the ship, spend some time exploring and acquainting yourself with the layout. One of the first places to identify is the laundromat. It's comforting to know that you can conveniently iron your clothes anytime you want.
The Medallion Class: Premium Hospitality at Its Best
The Ruby Princess takes convenience to a new level with its Medallion Class. This innovative and smart technology identifies where you are and where you're going. As you approach your room, the door unlocks automatically and you don't need a card anymore.
A Tour of the Mini-Suite
Nestled within the grandeur of the cruise liner is our luxurious mini-suite. This luxurious room features a comfortable king-size bed, desks for work, ample space to relax with a cozy couch, and a smart TV. The spacious and elegant bathroom has a full-sized bath and shower with handles and is furnished with fresh towels, shower gel, and shampoo. And for the ladies and gentlemen with grooming needs, there's a plug in the wall for your hair dryer or electric shaver.
A Dedicated Space for Everything
Our suite features ample closet space to hang up clothes, store life jackets, and even some room for stashing folded clothes. Store your valuables in the safe and stock up all your stuff on the numerous shelves. One corner hosts a mini fridge discreetly hidden, where surprises like complimentary champagne might be waiting for you! An extra space within the suite serves as a storage for the souvenirs collected from each port.
A Balcony with a View
Step into the balcony, and you instantly gain a private space to relax and enjoy the spectacular views. Whether it's the azure sky blending with the vast expanse of the ocean or a colorful sunset, the views are always mesmerizing.
The Hidden Gems of the Ship
Now, let's explore the diverse range of other facilities that the Ruby Princess has to offer. We have pools located on the 15th floor for you to cool down and a few bars for when you want to unwind. There are also sundecks with great views on the 19th floor, which feature a croquet area and a putting green. Then there's the sanctuary, an exclusive area offering relaxing massages with a fantastic view and a fitness center equipped with treadmills and great views.
Dining Experience
The ship has an array of dining options. The Botticelli, Da Vinci, and Michelangelo rooms are the three main dining venues, each with its unique charm and ambiance. If you wish to indulge in wine tasting, head to Vines that offers an excellent assortment of wines.
The Hub of Entertainment
The ship's main area is the Piazza, a hub of daily entertainment. From piano music to variety shows, the Piazza is a one-stop solution for your entertainment needs.
There are many more places to discover and experiences to enjoy, such as the art gallery, library, photo gallery, steakhouse, and Excursions desk. Plus, you have facilities for booking future cruises and accessing internet services, specialty dining, shops selling exquisite pieces of jewelry, and the luxurious Gatsby's casino.
A Dedicated Kids Zone
The cruise caters to young travellers with areas like the Tree House, Lodge, and Beach House. Adults can end their day at the Skywalkers nightclub or enjoy a big theater-style show in the Princess Theatre.
Conclusion
We hope that our onboard tour of the Ruby Princess has provided some insights into what you can expect from this magnificent ship. Remember to make most of the amenities, and don't forget to explore the ship on your own. You never know, you might find some hidden treasures that we might have missed. So, board this floating paradise and embark on an unforgettable voyage. Until then, keep exploring, keep traveling, and stay safe. See you on the next video!