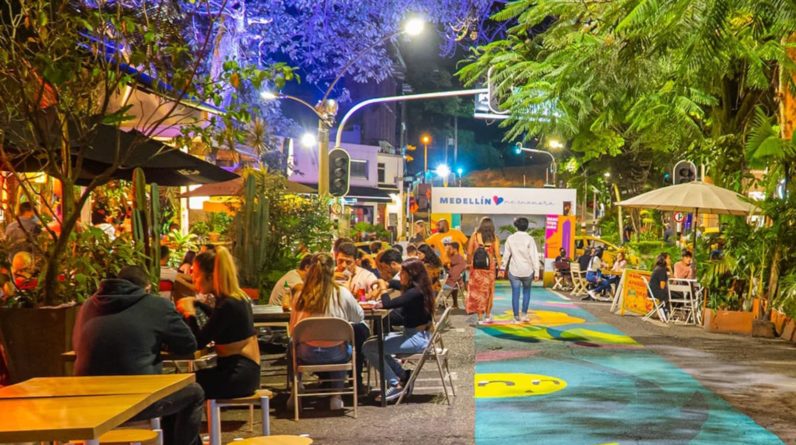 Lleras Park Medellin Colombia 2023: The Ultimate Guide
Introduction to Lleras Park
Lleras Park is a vibrant and bustling hotspot located in the heart of Medellin, Colombia. This renowned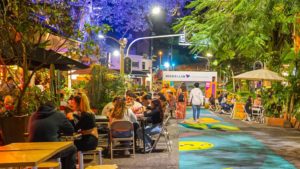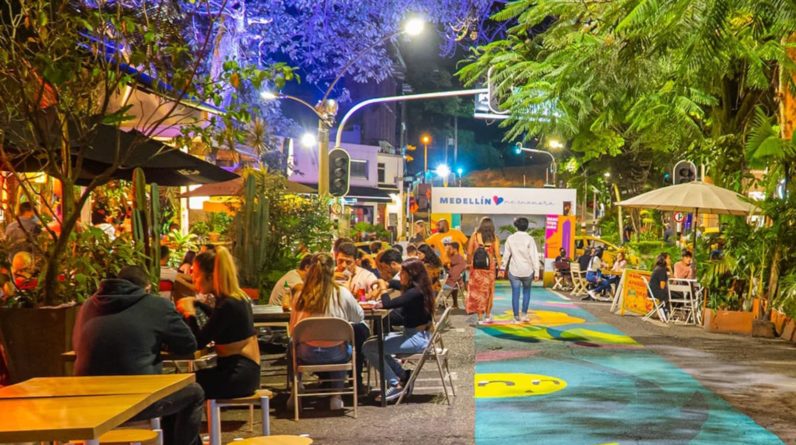 park has become the epicenter of the city's social scene, attracting locals and tourists alike with its unique blend of restaurants, bars, cafes, and shops. In 2023, Lleras Park continues to evolve, offering visitors an unforgettable experience that perfectly encapsulates the spirit of Medellin.
History of Lleras Park
The park is named after Carlos E. Lleras Restrepo, a prominent Colombian political figure who served as the 22nd President of Colombia from 1966 to 1970. Originally designed as a tranquil, green space for residents to enjoy, Lleras Park has transformed into a lively hub for entertainment and socializing over the years.
Exploring Lleras Park's Attractions
Culinary Delights
Lleras Park is a food lover's paradise, boasting a diverse range of dining options. From traditional Colombian cuisine at Mondongo's to the mouthwatering fusion dishes at Carmen, there is something for everyone's taste buds. Don't miss the chance to try popular local street food, such as arepas and empanadas, from the numerous food carts and vendors scattered throughout the park.
Vibrant Nightlife- lleras park medellin colombia
As the sun sets, Lleras Park comes alive with its bustling nightlife scene. Home to a myriad of bars, clubs, and lounges, the park offers an unparalleled experience for those looking to dance the night away. Head to Bolivar Club for an electrifying mix of salsa and electronic beats, or enjoy a more laid-back atmosphere at Sixttina, a rooftop bar with stunning panoramic views of Medellin.
Shopping Galore – lleras park medellin colombia
Shopaholics will be delighted to find a plethora of boutiques and stores surrounding Lleras Park. Browse through the latest Colombian fashion trends at Velez, or search for unique souvenirs at one of the many artisanal shops in the area. For a more immersive shopping experience, visit the nearby Centro Comercial Santafé – one of the largest malls in Medellin.
Accommodation Options near Lleras Park
There is no shortage of lodging options in the vicinity of Lleras Park, catering to a variety of budgets and preferences. For luxury seekers, the Charlee Hotel offers upscale amenities and stunning views, while the Art Hotel Boutique provides a stylish and cozy atmosphere. Budget-conscious travelers can find affordable hostels like Los Patios Hostel and Happy Buddha Boutique Hostel within walking distance of the park.
Safety Tips for Visitors for lleras park medellin colombia
While Medellin has made significant strides in improving safety for residents and tourists, it's essential to remain vigilant and follow general safety guidelines. Keep your belongings secure, avoid displaying valuable items, and be cautious when using ATMs. It's also recommended to use registered taxis or ridesharing apps like Uber or Didi for transportation.
Getting to Lleras Park
Lleras Park is easily accessible via Medellin's efficient public transportation system. The closest metro station is Poblado Station, which is a 20-minute walk or a short taxi ride away from the park. Alternatively, you can take one of the many buses that pass through the area.
Exploring Medellin Beyond Lleras Park
While Lleras Park is undoubtedly a must-visit destination in Medellin, the city has much more to offer. Here are some other attractions you shouldn't miss during your stay:
Comuna 13 Graffiti Tour
The once-infamous Comuna 13 neighborhood has transformed into a symbol of resilience and hope, thanks to its vibrant street art scene. Embark on a guided graffiti tour to discover the area's captivating murals and learn about the inspiring stories behind them.
Museo de Antioquia
Art enthusiasts should pay a visit to the Museo de Antioquia, which houses an impressive collection of contemporary and historical artworks. The museum is especially renowned for its extensive display of Fernando Botero's sculptures and paintings.
Arvi Park
Escape the city's hustle and bustle by spending a day at Arvi Park, a vast ecological reserve boasting stunning landscapes and a variety of outdoor activities. Accessible via the Medellin Metrocable, the park offers hiking trails, picnic areas, and the chance to spot local wildlife.
Pueblito Paisa
Get a taste of traditional Colombian village life by visiting Pueblito Paisa, a charming replica of a typical Antioquian village. Perched atop Cerro Nutibara, this attraction offers picturesque views of Medellin and an opportunity to sample authentic Colombian food at its quaint restaurants.
Conclusion: Lleras Park Medellin Colombia 2023
Lleras Park is an essential destination for anyone visiting Medellin in 2023. Its lively atmosphere, diverse dining options, and pulsating nightlife make it a perfect representation of the city's dynamic spirit. Additionally, its proximity to other attractions and accommodation options make it an ideal base for exploring the rest of Medellin. Whether you're a foodie, a partygoer, or simply looking to experience the local culture, Lleras Park has something for everyone.