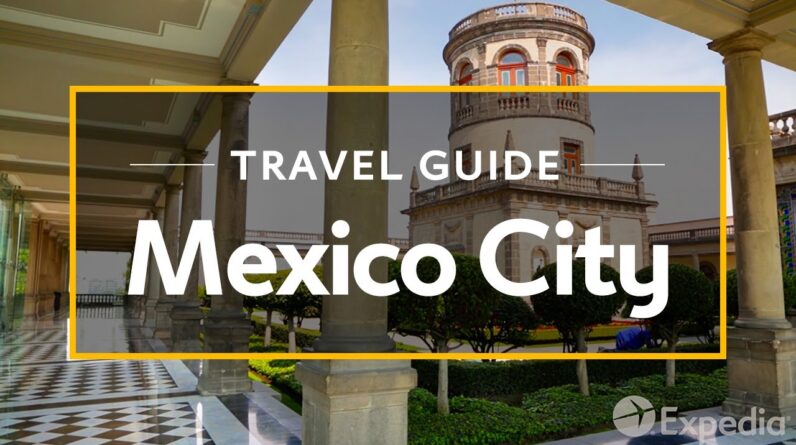 Welcome to Mexico City: A City of Color!
Welcome to Mexico City, one of the financial powerhouses and cultural capitals of Latin America. A place with ancient roots, this mega-city of 21 million has undergone a renaissance in recent years, exploding into a city of color!
Mexico City's color is found on every street corner. It's in the sun-baked plazas and grandiose monuments, in the dappled shade and tranquility of its courtyards, and in the vibrant brushstrokes of its murals and street art. The cityscape is adorned with the faded pastels and intricate tile work of colonial buildings, along with the lively atmosphere found in cantinas, music, and cuisine. Everywhere you look, there is color. If life has a color, that color would be Mexico City!
Navigating through Mexico City
Despite its legendary sprawl, Mexico City is not as challenging to navigate as you might think. Just like the paint upon an artist's palette, the city is divided into distinctive boroughs, each with their own unique shades and moods.
Mexico City's colors run deepest in the main square, the Zócalo, once the epicenter of the Mexican Civilization. When the Spanish arrived in 1521, the indigenous Aztec temples were swiftly leveled, and a colonial city, rich with history and culture, rose in its place.
The Metropolitan Cathedral and the Centro Histórico District
Today, the Zócalo is presided over by The Metropolitan Cathedral, a grandiose temple of a different kind. Throughout the Centro Histórico district, over 1500 heritage buildings vie for your attention. Exploring them will immerse you in the city's vibrant history and rich culture.
Make sure to visit San Ildefonso College. The college's murals introduce visitors to the earliest masterpieces of Mexican muralism. Afterward, wander into La Ciudadela, an artisanal market featuring over 300 stalls, where you can dive into a kaleidoscope of color and craft.
Experience the Cultural Diversity of Mexico City's Districts
Each district in Mexico City offers a unique experience, from the impressive museums and galleries of Centro Histórico to the bohemian atmospheres of Coyoacán and neighboring San Angel.
The Museums and Galleries
One of the standout buildings in the Centro Histórico district is the Casa de Azulejos – The House of Tiles. It's an imposing edifice known for its signature blue and white tiled façade. The streets overflow with top-notch museums, like the Museo Biblioteca Palacio Postal and the Palacio de Bellas Artes. One must-visit is the Museo Franz Mayer, which houses an array of cultural treasures and everyday items, amassed by the tireless collector, Franz Mayer, throughout his life.
The Upscale Districts of Polanco and Nuevo Polanco
Undoubtedly, Polanco, and its neighbor Nuevo Polanco offer a shift in ambiance. Once a simple warehouse area, these districts are now being transformed by fresh architectural visions. One standout building is the Museo Soumaya, designed by Mexican billionaire Carlos Slim. The museum houses over 60,000 artworks, including pieces by famed European masters like Van Gogh, Dali, and Rodin.
The Bohemian Streets of Coyoacán and San Angel
In the south of the city lies Coyoacán, or, "the place of coyotes". This area is widely recognized for its rich artistic heritage, being home to some of Mexico's most influential artists, writers, and intellectuals. Visit The Blue House, birthplace of esteemed Mexican artist, Frida Kahlo. In neighboring San Angel, explore the museum, house, and studio where Kahlo and her husband Diego Rivera worked, lived, and loved.
Mexico City: A Riot of Color
In Mexico City, color is everywhere, and once experienced, it will never fade. All you have to do is close your eyes and you will see the many colors of Mexico City again, today, tomorrow, and always… From the nostalgia of its historical quarters to the vibrant energy of its bohemian districts, and the sophistication of its upscale areas, there's color and excitement waiting at every corner in this magnificent city.