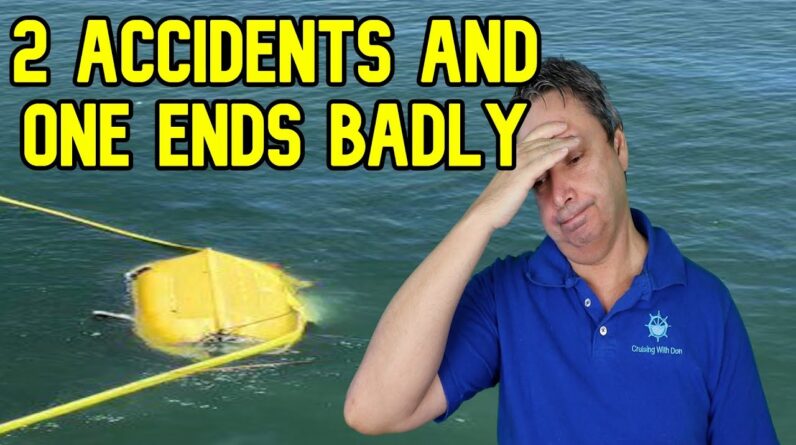 Tragic passing of a Carnival Cruise Line passenger and lifeboat incident on Navigator of the Seas
Hi everyone! I hope you're having a fantastic day. We have some interesting news today and unfortunately some very sad news about a Carnival Cruise Line passenger passing away. We also have an incident that happened on the Navigator of the Seas, where they lost one of their lifeboats. Additionally, we discuss a cruise line set to become the new largest cruise company in the world.
Carnival Cruise Line passenger passes away on Mystery Island
An Australian passenger on the Carnival Splendor was out on Mystery Island when they unfortunately passed away due to a medical emergency. Mystery Island, located in the South Pacific, is well-known for its crystal clear water and pristine beauty, making it a popular cruise destination. It seems the passenger experienced a condition like a stroke or a heart attack while swimming, and sadly passed away before help could reach them.
The rescue workers and doctors onboard the Carnival Splendor are working with the passenger's family to provide support, and our condolences go out to them. This tragic incident is a reminder to be cautious and make sure you're healthy enough for certain activities when on vacation, such as snorkeling or walking excursions.
Navigator of the Seas loses a lifeboat
The Navigator of the Seas was in port, conducting maintenance on their lifeboats and possibly doing lifeboat drills when they lost one of the port-side lifeboats. It fell into the water upside down, possibly leaking fuel and supplies. While this is not the first time such an incident has occurred, it doesn't instill much faith in the safety measures if a lifeboat is dropped during routine maintenance.
This could have been a result of faulty clamps or machinery, and while it's likely that everything will be fine in an actual emergency, it's still not an ideal situation. It's particularly embarrassing when the incident occurs in port with other cruise ships around.
Royal Caribbean set to become the largest cruise company in the world
For years, the largest cruise company in the world has been Carnival Cruise Line. However, they've recently scaled back, selling off smaller ships and cutting lines, to the point where they're just barely holding onto the title. During the pandemic, Carnival even decided to halt any new builds, with the exception of those already in progress.
In contrast, Royal Caribbean has not stopped building new ships. With the upcoming Icon of the Seas, Utopia of the Seas, and recently launched Wonder of the Seas, they're set to overtake Carnival as the largest cruise company in the world by 2029.
Interestingly, though, it's worth noting that MSC Cruise Line has also been rapidly building ships. While they don't have the same capacity as Royal Caribbean's vessels, they may still be a contender for the title in the future.
Wrapping up
As long as Royal Caribbean can keep their lifeboats onboard, they'll be well on their way to becoming the largest cruise line in the world. Remember, though, when you're on vacation, it's important to take care of yourself and know your limits. Don't overexert yourself or engage in activities that may be unsafe for your current health.
If you enjoyed this video, please give it a thumbs up, and if you'd like to see more tips, tricks, and travel vlogs from around the world, hit that subscribe button. Until next time, have a safe and great vacation!