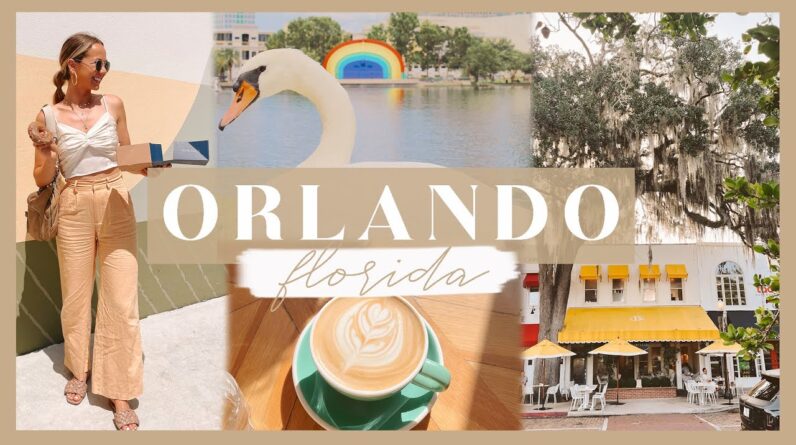 Exploring Orlando: A Guide to Local Gems and Activities
Orlando, Florida is known worldwide for its incredible theme parks and tourist attractions, but for locals, it is also home to a myriad of beautiful neighborhoods, arts, culture, nature, and delectable cuisine. In this article, we will explore some of the local gems and activities that make Orlando a beloved hometown.
We will cover breakfast and brunch spots, dessert places, coffee shops, libraries, parks and gardens, boat tours, and other activity ideas. With over a hundred parks and lakes, Orlando is also a great pet-friendly destination for dog lovers.
Breakfast and Brunch Spots
Starting your day with a delicious breakfast is always a good idea. Here are some of our favorite breakfast and brunch spots in Orlando:
Briar Patch: Located in the Winter Park area, this quaint spot offers mouth-watering breakfast dishes in a beautiful outdoor setting. Try their signature dish, the Briar Patch Special, which features two eggs, bacon, cheesy grits, and a biscuit.
Three Birds Cafe: Located in Winter Garden, Three Birds Cafe is a great spot for a leisurely brunch with friends. Try their chicken and waffles or avocado toast for a guilt-free indulgent meal.
Buttermilk Bakery: Near Downtown Winter Park, Buttermilk Bakery is a must-visit spot for the perfect baked goods. Their savory croissants, quiches, and pastries are heavenly.
Other breakfast and brunch spots we recommend are Prato On Park, Slate, and Domu. You won't be disappointed with whatever you choose!
Dessert Places
No meal is complete without dessert, and Orlando has plenty of dessert options to satisfy your sweet cravings. Here are some of our top picks:
The Salty Donut: Originally from Miami, The Salty Donut has made a name for itself in Orlando with its hand-crafted doughnuts. Try their