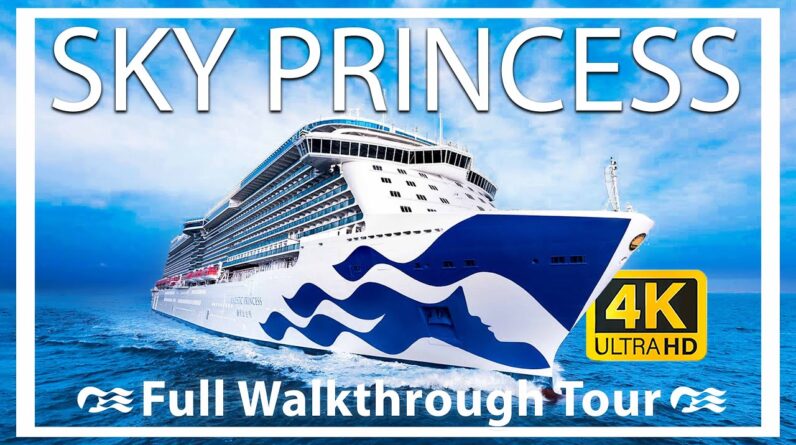 Welcome to the Sky Princess Cruise Ship!
Welcome to the Sky Princess, a luxurious and exciting cruise ship perfect for your next vacation. This is Jason, and today I will give you a full tour of this incredible ship. From the upper decks to the lower decks, and everything in between, let's go ahead and get started.
The Upper Decks
The upper decks of the Sky Princess are filled with impressive amenities designed to enhance your cruising experience. Some of the highlights on the upper decks include:
Main Pool Area
The main pool area is vast and features two impressive pools, plenty of comfortable loungers, and hot tubs on either side. Additionally, there are bars on both sides of the pool area, ensuring you have easy access to refreshments.
Retreat Pool
Looking for a quieter, more adult-focused area? The Retreat Pool is your answer. This adult-only pool area features a serene atmosphere, ideal for curling up with a good book or simply relaxing in the sun. The Retreat Pool also includes hot tubs, sun loungers, and poolside cabanas.
World Fresh Marketplace
Located in this area, the World Fresh Marketplace offers buffet-style dining options for breakfast, lunch, and dinner.
Wake View Pool Area
Located at the back of the ship, the Wake View Pool area offers a cozy and intimate spot for relaxation. Complete with a convenient Wake View Bar, this area is perfect for grabbing a drink and soaking up the sun.
The Sanctuary
Looking for an exclusive and private adult area? Head to The Sanctuary, where luxury loungers, cabanas, hot tubs, and panoramic views await.
The Lower Decks
The lower decks of the Sky Princess contain a variety of dining and entertainment options for everyone on board.
Vista Lounge
At the Vista Lounge, you can enjoy comedians, live music, illusions shows, and dance parties throughout your cruise.
Crown Grill
.offer premium seafood and steaks as part of the ship's specialty dining options.
Princess Live
This venue offers non-stop entertainment, including live concerts, late-night comedy, game shows, and more. Don't forget to stop by the adjacent Princess Live Café for a drink before the show.
Dining Options
The Sky Princess features several dining rooms, including Estrella, covered, and Soleil. These restaurants offer a diverse range of menu options and are part of the ship's complimentary dining options. Specialty dining options include the Crown Grill and La Mer, among others.
Lotus Spa
Treat yourself to a luxurious spa experience at the Lotus Spa, where you'll find treatments, massages, and salon services to help you relax and unwind during your cruise.
Activities and Entertainment
On the Sky Princess, there's always something exciting happening, from live music and movies in the Piazza to fitness classes and kids' activities. Make sure to check out the ship's schedule for a list of things to do throughout your cruise.
Conclusion
The Sky Princess is a luxurious and exciting ship that offers a multitude of amenities and experiences to enhance your cruise vacation. With a variety of dining options, entertainment venues, and relaxing spaces, you'll find plenty to see and do on board. To get the best rate guaranteed on your next Sky Princess cruise, make sure to give us a call at the number provided. Happy cruising!