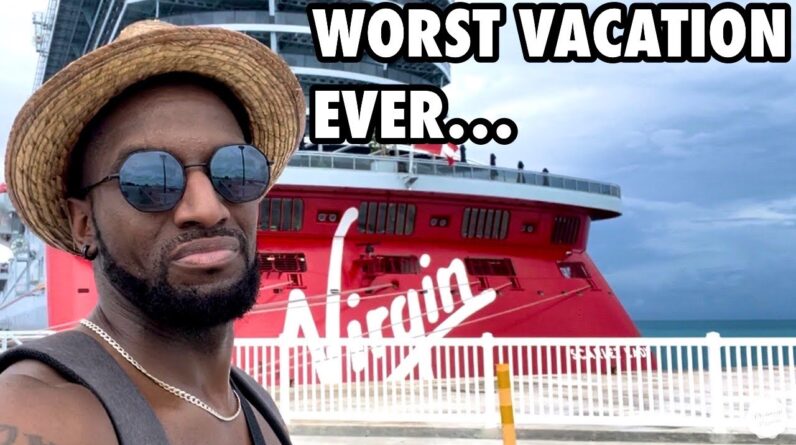 The Not-So-Pretty Picture of Virgin Voyages from my Experience
As an avid traveler and cruising enthusiast, I commonly share my experiences about the different cruises I take. In this article, I'll be objectively recounting my most recent and somewhat deflating experience on a Virgin cruise with a critical lens. However, it's essential to note that despite my negative experience on this particular voyage, Virgin Voyages remains my second favorite cruise line.
The Unfortunate Beginning
In the beginning, my plan was entirely different. I initially booked a voyage on the new NCL Prima out of New York City. However, because of a technical error, my booking fell through. With the help of my sponsoring travel agency, Touring Plans – who I wholeheartedly recommend to anyone wishing to book a cruise – I managed to book on a Virgin Voyages cruise out of Miami, the only option available at the time.
Although the confusion and unexpected changes made for a rough start, it's important to note that none of this was Virgin Voyages' fault. They were simply the fallback option after the NCL Prima booking went awry.
The Arrival to Port Miami
Although Port Miami is the world's largest cruise port, it was fairly organized and efficient, and we got on board quicker than expected. However, the experience began to sour soon after embarking.
One of the first things I noticed was the reduced energy compared to previous voyages. The sail away party and later events were subdued, lacking their usual vibrant spirit. However, for me, what seemed like minor differences in the beginning quickly spiraled into a vacation nightmare.
The Missing Luggage Saga
Unfortunately, my luggage never made it to my room. After following the usual process of handing over my luggage, scanning my information and being reassured that all was in order, it was disheartening to realize that my bag was missing somewhere between check-in and my stateroom.
Despite spending a distressing night without my belongings, it wasn't until the next day that updates about my luggage's whereabouts surfaced. Incredibly, I learned my luggage was mistakenly given to an attendant wearing an MSC shirt. Despite my certainty that I hadn't made this error, Virgin Voyages insisted on the contrary, based on their reported camera footage. This came as a surprise since the MSC drop-off area is quite a distance from where the Virgin attendees are stationed.
Seeing the baggage mishap as an unfortunate but non-repeating mistake, I didn't take it too hard. However, the following events made my stay on the ship far less satisfying than I had anticipated.
Accumulating Technical Problems
During our stay, our onboard accommodations began to show technical issues. First, the shower door broke due to rust, and then we experienced water leakage from the ceiling of our cabin. Although the ship staff were quick to fix these problems, it added to the mounting frustrations of our journey.
Weirdly enough, it didn't end there. During a visit by two Virgin Voyages management members, they questioned us about these occurrences, which felt more like a mild interrogation than a check-in to resolve the issues.
Virgin Voyages's Loyalty Program Confusion
Additionally, I encountered problems relating to Virgin Voyages's loyalty program. Despite having completed enough cruises with Virgin Voyages to qualify for their rewards, they didn't acknowledge my qualifications and seemed largely unfamiliar with their loyalty program.
Concluding Thoughts on my Experience with Virgin Voyages
Despite these setbacks, my faith in the potential of Virgin Voyages remains unshakeable, even if this specific journey went awry. It's critical to remember that the cruise industry is complex, and hiccups are bound to happen.
There are still areas where Virgin Voyages needs improvement – organization, awareness of its own loyalty program, adherence to plans listed on the app – but this doesn't detract from its overall potential.
As someone who relishes cruises and cruise reviews, even a bad experience is valuable content. I believe that if Virgin Voyages learns from customer feedback and corrects its shortcomings, it has the promise of being one of the best in the industry in the future.
While there's room for improvement in Virgin Voyage's cruise line services, they continue to offer unique and memorable experiences. However, it's crucial for them to rectify the issues raised here and continually improve upon their service delivery for their passengers.